'Crazy, Not Insane' review: Dorothy Otnow Lewis probes the minds of serial killers and concludes they're 'made, not born'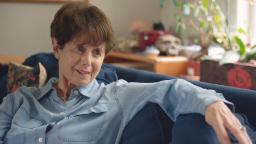 Directed by the prolific Alex Gibney (whose recent credits involve the political docs
"Brokers of Chaos"
and
"Entirely Under Handle"
), the film attracts thoroughly from interviews Lewis carried out with dying-row inmates, amid them these types of notorious figures as Ted Bundy — who Lewis interviewed in advance of his execution — and Arthur Shawcross, convicted in the murders of eleven ladies.
Lewis' pioneering operate bundled pinpointing dissociative temperament conditions (or many personalities) in some of her topics, as very well as how childhood trauma and mind irregularities aspect into the longstanding dilemma as to why selected people eliminate. Her videotaped interactions with Shawcross exposed what appear to be alternate personalities, which includes a vengeful mom persona that cannot help but evoke creepy echoes of "Psycho."
People explanations, notably, achieved intense resistance equally in courtrooms — wherever prosecutors sought to belittle and dismiss her testimony — and specific media circles, with online video of then-Fox News host Invoice O'Reilly teeing off on Lewis for daring to reject his assertion that killers are "evil."
"Evil is a religious principle, it really is not a scientific concept," Lewis tells him.
Lewis acknowledges that in the early days, "I received ridiculed a whole lot" as she ventured into the community square, a issue underscored by clips of the vigorous cross-examination she faced throughout demo appearances as an pro witness.
That is principally since her investigate complicates difficulties of crime and punishment, cutting to the coronary heart of not only why men and women commit heinous crimes but questioning how considerably responsibility they need to bear for them and the imposition of the demise penalty. In her watch, "Murderers are manufactured, not born."
Gibney employs many resourceful devices in producing the film, with occasional snippets of animation and Laura Dern looking through from Lewis' writings. At its main, "Outrageous, Not Insane" problems basic assumptions about serial killers, a subgenre of correct criminal offense so disproportionately prevalent that interest in Bundy has liked
a the latest resurgence
, though motion pictures and Television channels like Oxygen and Investigation Discovery dedicate untold hrs to it.
As colleagues be aware, Lewis paid out a cost for getting at the forefront of theories that forced the justice technique to think about extra complicated explanations of behavior that seems, on its face, insane. Whilst the documentary could not encourage those who like a black-and-white picture of crime and justice, for anybody with an open up mind, it will definitely make you think.
"Insane, Not Insane" premieres Nov. 18 at 9 p.m. on HBO, which, like CNN, is a device of WarnerMedia.